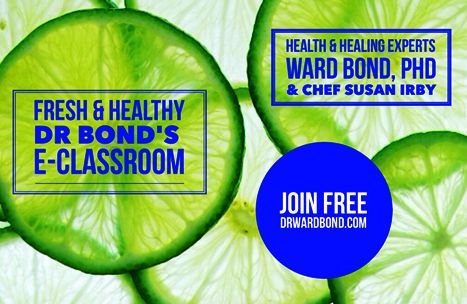 Dr Bond's THINK NATURAL Healing E-Classroom with Celebrity Chef Susan Irby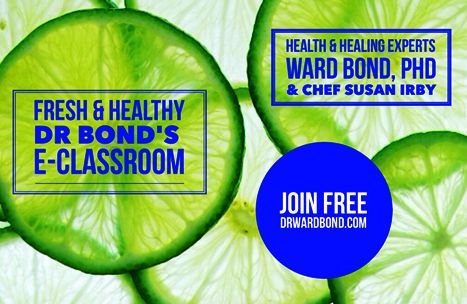 A true health revival is happening! We are very dedicated in bringing vital health information how food will help the body to heal itself. While medical science looks for a cure, the answer is on our plate!
In 'Dr Bond's Think Natural E-Classroom' you will learn the important combinations of food, the nutrients in your food and how God gave us this food to nourish, maintain and heal our bodies. Ward Bond, PhD and Celebrity Chef Susan Irby will unearth the health and healing secrets to help you reverse disease with healing information and delicious, targeted recipes you can make at home.
Register FREE NOW at DrWardBond.com and you will be able to access the Dr. Bond's E-Classroom for a weekly lesson on a health condition, the natural means to reverse it and the tasty healing nutrition-rich recipes to help your body heal.
Lesson One: The Blood
Lesson Two: Infection Fighting Foods
Lesson Three: Special Easter Lesson, THE PASSOVER MEAL
Register today for the FREE online e-class, here > DrWardBond.com
*This statement has not been evaluated by the FDA. The information on this website is not intended to diagnose, treat, cure or prevent any disease. Always seek professional healthcare if you suspect an illness or disease.